Sydney Top Rated Diamond Wholesaler
At Diamond Elite, we pride ourselves on our commitment to quality and excellence in the diamond industry. With over 2 generations of experience in importing and supplying diamonds to retailers and wholesalers, we have developed a reputation as a trusted source for the finest diamonds available.
Book a consultation
We'll help you find the perfect diamond

Diamond Elite offers a comprehensive range of natural, lab grown and fancy coloured diamonds to suit any budget. Talk to our staff about creating your own one of a kind, custom made engagement ring.

Guaranteed Authenticity

All our engagement ring diamonds are meticulously selected and come certified from the most renowned independent laboratories representing the highest standard of reliability, consistency and integrity.

Customers for a lifetime

Diamond Elite diamonds and jewellery come with lifetime complimentary, professional cleaning. Simply come by our Chatswood boutique and speak to our friendly staff to redeem.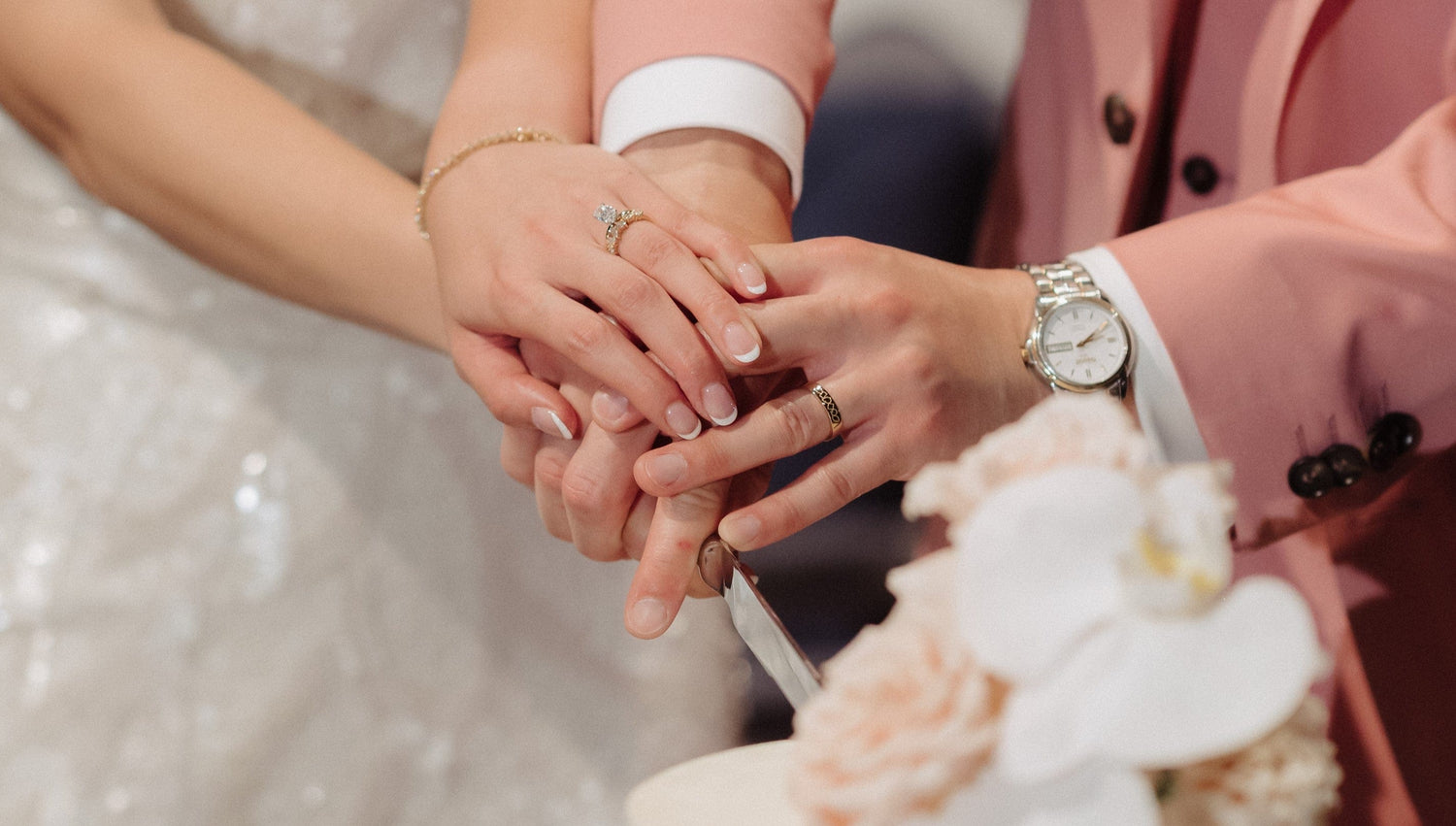 The perfect diamond
Our extensive inventory of diamonds includes a wide range of shapes, sizes, colours, and clarities, so you can find the perfect diamond to suit your needs and budget. From classic round brilliant cut diamonds to fancy shapes like ovals and pears, we have something for every taste and style. We also offer a range of fancy coloured diamonds, pink diamonds and gemstones.
Contact us today to see how we can help you find the perfect diamond for your perfect proposal.
COMPETITIVE PRICE AND EXCEPTIONAL SERVICE
As a leading diamond wholesaler in Australia, we understand the importance of quality and value when it comes to purchasing a diamond. That's why we are committed to providing our customers with the highest quality diamonds at the most competitive prices. Our diamonds are sourced from reputable suppliers around the world and are certified by the most respected diamond laboratories in the industry.
One of the things that sets us apart from other diamond retailers is our commitment to customer service. Our knowledgeable and experienced staff are always available to answer any questions you may have and to help you find the perfect diamond. We also offer a range of services including remodelling, resizing and jewellery repairs.
When you purchase a diamond from Diamond Elite, you can rest assured that you are getting a high-quality diamond that has been ethically sourced and certified. With over 550+ 5 star reviews on Google, we are committed to transparency and integrity in all of our business practices, and we are proud to be a trusted source for the finest diamonds in Australia.
If you are looking for the best quality diamonds at competitive prices, with a commitment to customer service and ethical business practices, look no further than Diamond Elite. With our extensive inventory, expert staff, and commitment to excellence, we are the premier diamond wholesale in Sydney.
Why Buy Wholesale Diamonds From Diamond Elite?
Sydney's Top Rated Diamond Wholesaler

Diamond Elite has been operating for over 2 generations. As an Australian owned family business we know the importance of customer service and long lasting relationships.


With over 550+ 5 Star reviews on Google we're grateful for our customers and we look forward to seeing you at our boutique store located in Chatswood Westfield.

If you're looking for a top rated diamond wholesaler in Sydney, get in touch with us today!
Conveniently located in Sydney's North

Diamond Elite is located in Chatswood Westfield Shopping Centre in Sydney's North.

Shop 511, Level 5, 1 Anderson St, Chatswood Westfield NSW 2067

We're just a short 5 minutes walk away from Chatswood Metro and Train Station.


Come visit our boutique in person to see our extensive inventory of engagement rings, wedding bands, gemstones, ready to wear jewellery.
Customers for a lifetime

Our diamond specialists understand that buying a diamond is a big decision, and we want to make sure that you feel confident in your purchase.

We guide you through this journey from start to finish, answer all your questions and concerns as well as helping you customise your dream ring.

Just like how Diamonds will last a lifetime our goal is to provide exceptional customer service every time you visit from our first interaction to our last.

Also all purchases come with complimentary jewellery cleaning service at our Chatswood Boutique.
Competitive price & exceptional service

We believe that quality diamonds and competitive prices does not mean sacrificing exceptional customer service.

All our diamond specialists are thoroughly trained and will be happy to guide you through everything you need to know about:

Certified Natural or Certified Lab Grown Diamonds
Engagement Rings
Wedding Bands
Certified Gemstones
and more!

Wholesale diamonds Sydney

Looking for high-quality wholesale diamonds in Sydney? Look no further than Diamond Elite, the premier 2nd generation family jeweler specializing in exquisite engagement rings. With an impeccable reputation and over 560+ 5-star verified reviews online, we are trusted by countless satisfied customers.

At Diamond Elite, we understand the significance of finding the perfect diamond for your special occasion. That's why we offer an extensive selection of wholesale diamonds, ensuring you'll discover the gemstone that captures your heart. From stunning solitaires to dazzling halo designs, our collection showcases the finest diamonds crafted with precision and artistry.

Our commitment to excellence goes beyond our exceptional diamonds. We provide a personalized and enjoyable shopping experience, where our knowledgeable team will assist you in selecting the ideal diamond to suit your taste and budget. We believe that every engagement ring should be as unique as the love it represents, and our expert jewelers can also create custom designs tailored to your preferences.

When you choose Diamond Elite, you can be confident in the authenticity and quality of our diamonds. Each stone is ethically sourced and certified, ensuring its brilliance and value. We offer competitive wholesale prices, allowing you to enjoy exceptional savings without compromising on quality.

Discover the beauty and elegance of wholesale diamonds in Sydney with Diamond Elite. Visit our showroom or explore our online gallery to find the perfect engagement ring that will forever symbolize your love. Trust in our expertise, reputation, and outstanding customer service to make your diamond buying experience truly unforgettable.
We're here to help
We are here to help with any questions you may have and you can also visit our FAQs.
Chat with us
Chat with us
Email us
team@diamondelite.com.au
Phone
02 9410 1128
Over 550+ 5 Star Reviews on Google
Katrina

I have the most incredible engagement ring in the world.
My now fiancé did a bunch of research, knew what he wanted then enquired about a diamond. Belinda assisted him and gave him more information that was really helpful. The diamond he enquired about didn't tick all his boxes so Belinda searched for the perfect diamond. She found one and it is honestly perfect. She then helped him create the most beautiful engagement ring, with perfect proportions. Not only was this such a personal piece, my fiancé ended up spending less than he was expecting. It's good to know that he wasn't ripped off. The end product was beyond expectations.
Thank you Belinda and Diamond Elite for my bespoke engagement ring. It is so beautiful. We cannot wait to come in to pick our wedding rings.

Michelle T

Jessica has been fabulous in professionalism and friendly, I've been doing my research and been asking around for a diamond ring, in store and online. I've stumbled to her website saw all the great reviews so I thought I'll make a call and ask for a quote. I been taken away at how patience and knowledgeable she is, other place I've been really don't care and give you a random quote no service. Even my husband really like her! What can I say we made a purchase 4.2 carat diamond ring with a wholesaler price! Couldn't be more happier, This is the first review I ever made, to let others know, like me been doing lots of research and getting price elsewhere do go and get a second opinion from Jessica, you won't regret it!

Eddie Y

Got this quality and beautiful wedding ring from Jessica, she provided exceptional service and most importantly, gave me a very competitive price on the ring. My wife is very happy therefore I'm so happy as well!
Schedule your consultation